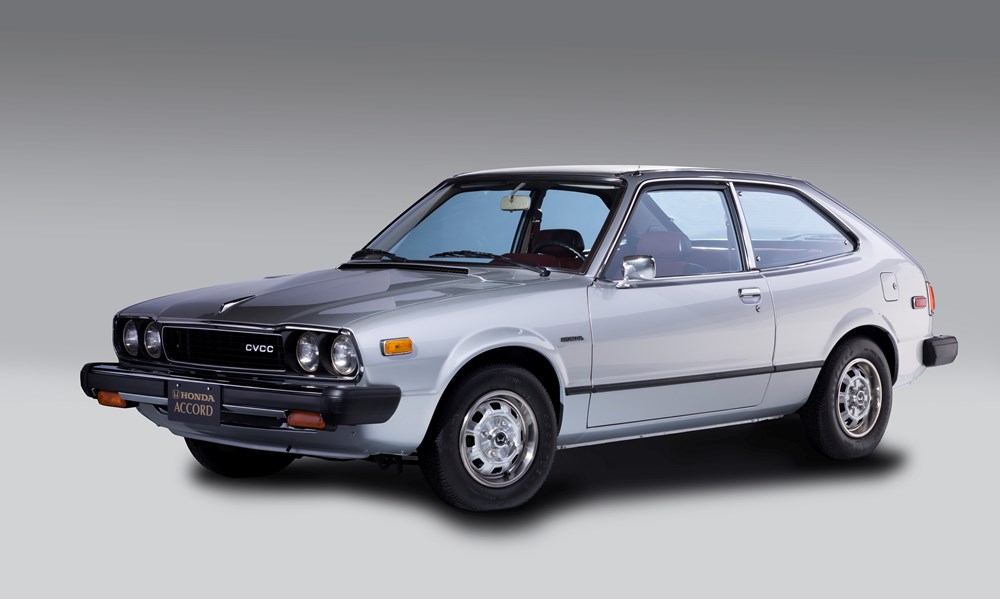 When you think of Honda, you think of the Accord; the two go hand in hand. But it's hard to believe that America's most popular and best-selling model began production when a gallon of gas cost just 59 cents and the United States was getting ready to celebrate her 200th birthday.
At Hall Honda Virginia Beach, we're proud to be a part of the Honda legacy. Let's jump in and take a look at the history of this American favorite.
In 1976, the Honda Accord entered the automotive industry as a fun and fuel-efficient three-door hatchback. Before long, it became the standard by which all other cars were measured. Over 12.7 million Accords were sold that year, more than any other car during that same period. And to top it off, most of those were made in the United States.
With added innovation and improvements throughout the following years, the Accord consistently delivered durability, reliability, and safety while producing low emissions and giving owners a fantastic fuel economy. In short, Honda made a fun vehicle that car-buyers felt good about owning.
The first models were favorites with baby boomers, but its popularity hasn't declined. Car and Driver magazine named the Accord to its "10 Best" list a record thirty times – more than any other automobile of any type. Today, the Accord has reigned five out of the last six years as the top-selling midsize sedan with customers under the age of 35.
From its small beginnings, the model has adapted to fit the needs of consumers. The Accord Sedan, Coupe, and the new 2017 Accord Hybrid have grown out of Honda's ability to connect with customers, offering a variety of engines and body styles.
But Honda didn't stop there.
The 2016 Accord is one of the first models in the industry to support both Apple CarPlay™ and Android Auto™, only making it more popular with younger buyers. Safety is also a top priority at Honda, and the Accord was among the first Honda models to utilize Honda Sensing™ software that incorporates advanced technology to help prevent collisions.
When the model was in early stages, Honda team members' ultimate goal was to provide a vehicle that would achieve "accord" between consumers and the automobile through advanced features; thus, the Accord was born. It's not surprising that this best-selling model has continued to incorporate forward-thinking technology while also maintaining a fun spirit and practical driving features.
The Accord embodies the challenging spirit of Honda and our commitment to delivering innovative products to our customers of the highest quality, reliability and value... We are thankful for and deeply humbled by the loyalty and trust that our customers have placed in Honda and in Accord over the past 40 years.



--John Mendel, executive vice president of the Automobile Division of American Honda Motor Co., Inc.
Follow Honda on Facebook and Twitter and visit the Accord webpage to see fun updates showcasing forty years of innovation and success.
As one of America's defining automobiles, the Honda Accord deserves a spot in your driveway. To find out how you can own a piece of Honda history, contact us today or come see us for a test drive at 3516 Virginia Beach Blvd, Virginia Beach, VA 23452.
Image Credit: Honda